Ministers at Bridal Dream Hawaii
Our Wedding Ministers at Bridal Dream Wedding Company are available for Weddings around the island of Oahu.
Rev. Chun
Rev. Chun is our first choice for Weddings with Cantonese-speaking couples from Hong Kong getting married in Hawaii.

Rev. Daniel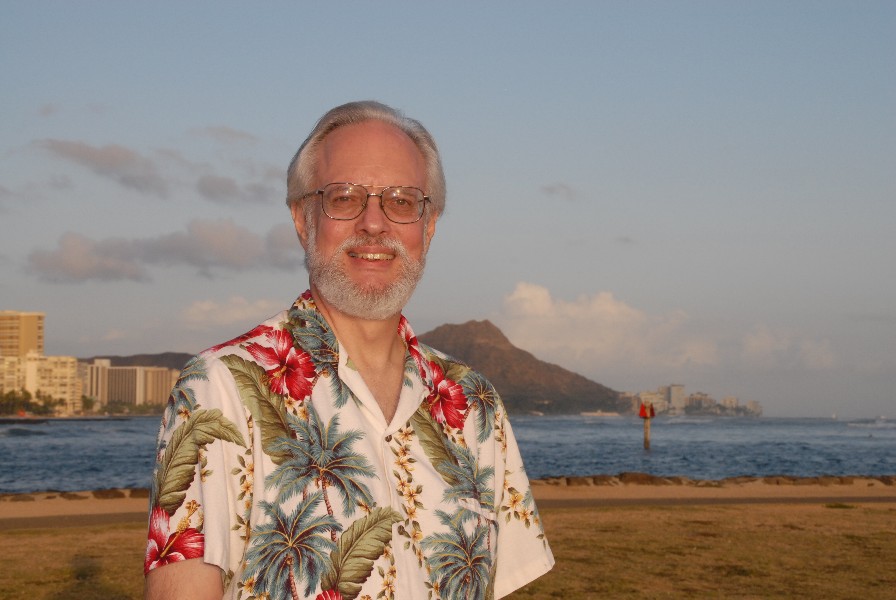 Rev. Daniel Werning is an ordained Lutheran minister, but also a fine musician and pipe organist. He speaks at local churches and plays the organ or piano! He likes to perform the traditional marriage service with additional beautiful prayers and personalized comments to make your special day both very familiar yet tailored for you alone.

Rev. Robert
Rev. Robert is one of our first-choice Ministers for Japanese Weddings in Hawaii. Having spent several years as a Missionary in Japan, Rev. Robert is fluent in Japanese.

Pastor Luna
Pastor Luna is very good at Hawaiian, and we like to use his Minister services especially at Paradise Cove or the North Shore.
Kahu Renee Pomaika'i



For Hawaiian style wedding ceremonies request Kahu Renee.
Rev. Rodney
Rev. Rodney is a Hawaiian style Wedding Minister and very good with the Hawaiian language. He is also professional quality Ukulele player, but prefers to concentrate mostly on officiating wedding ceremonies. Will travel to all parts of Oahu.
UPDATE: Rev. Rodney is presently involved in other activities and is not available for weddings until further notice. We really miss him!
See: MAUI Ministers - KAUAI Ministers
Also see: Photographers

Most of our Wedding Ministers have a non-denominational Christian ceremony. Please let us know if you wish to have a Non-Religious Ceremony.
You are welcome to add a lei exchange or sand ceremony as well. (Leis may be ordered for $20 each. For a sand ceremony, please bring any glass vases and colored sand that you wish to use in the ceremony.)
You may also write your own wedding vows. The Minister is happy to make room for you in the ceremony to read those to one another.
We may add $40.00 to your Wedding Package if you would like a custom Ceremony that is significantly different from our standard wedding ceremonies.
Our usual Wedding Ministers perform Christian Weddings with a desire to inspire and bless you spiritually. If you prefer a non-religious Ceremony (without any references to God or Jesus), we can find another Officiant for you. Please add $40.00 to your Wedding package if you request a non-religious (civil) Wedding.
*Please note that, according to Hawaii law, all Weddings performed by a Minister or Officiant are considered "Religious" regardless of whether there are references to God or not, and Weddings performed by a Judge are "Civil".


Bridal Dream Wedding Company organizes Weddings in Honolulu, Hawaii on the island of Oahu. You can order Bridal Flowers, Hawaiian Music, Christian Minister, Professional Photography and Limousine Service. Check BridalDreamHawaii.com for Hawaii Wedding Packages.

---
HawaiiWeddingMinisters.net
1350 Kinau St. #8
Honolulu, Hawaii 96814
Office: (808) 924-3600
Cell: (808) 772-1140
bridaldreamhawaii@gmail.com